About Us
We are a team of motivated people who love their work. We created each Moon Clover product, picture and blog post so that it fits our extremely high standards of quality. We love to create things that we would like to buy ourselves. We hope that you will appreciate our efforts and provide us with an honest feedback.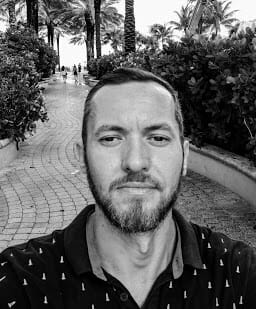 My name is Andrzej Bednorz and I am a founder and president of Timoo – a business entity that owns the Moon Clover brand. I have more than 10 years experience in the industry and I have created already several other brands of baby fasion and accessories. I welcome your feedback because I want to create products that you are most happy with. I admire you as a new mother. Having spent several years in the corporate world and then running my own businesses, I think that motherhood is the most profound project of them all. Good luck!
I am Kasia and I manage social media and photography at Timoo, the business owning the Moon Clover brand. I love spoiling you with beautiful pictures and telling you a story of our brand. A story, that – I hope – will take you on a magical journey through your pregnancy and motherood.
Roma is our indispensable companion, cheering us up every day in the office. She reminds us that there is much more to life than just work and thus enables us to take a deep breath and reflect on life's passing moments 😉